What is a Robocall/Robocalling?
Written on Feb 18, 2022.
<! -- convert html site https://word2cleanhtml.com/ --> <! --------------------------------------------------- START Text -->
What is a Robocall?

If you answer the phone and hear a recorded message instead of a live person, it's a robocall. A robocall trying to sell you somethingis illegal unless the company trying to sell you something got written permission, directly from you, to call you that way. To get your permission, the company has to be clear it's asking to call you with robocalls, and it can't make you agree to the calls to get a product or service. If you give permission, you have the right to change your mind later.
A few types of robocalls are allowed under FTC rules without your permission, like political calls about candidates running for office or charities asking for donations. Keep reading for more examples.
If you're getting a lot of robocalls trying to sell you something, odds are the calls are illegal. Many are also probably scams.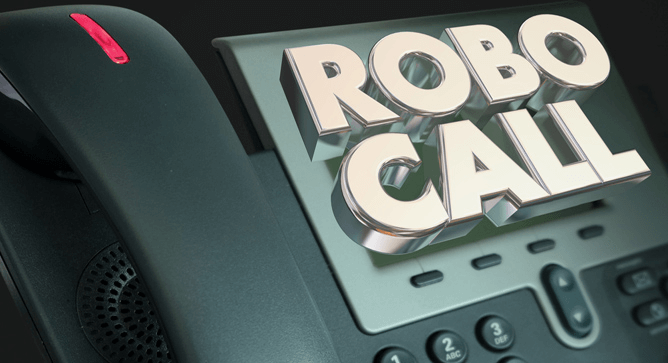 What is Robocalling?
Have you ever gotten a call from an unknown number only to be greeted with a clearly pre-recorded message trying to sell you something or encourage your vote for a certain candidate? These "robocalls" are exactly what they sound like - automatic calls to your landline or cell phone where no one is actually calling you.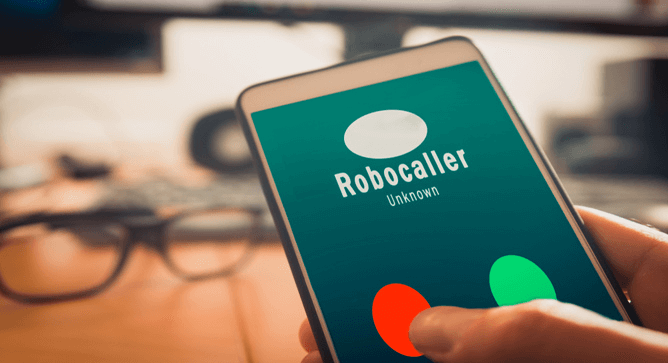 Robocall Definition
Why do I get so many robocalls?
It's cheap and easy for scammers and telemarketers to make robocalls over the internet from anywhere in the world.
How can I know if a robocall is a scam?
If someone is already breaking the law by robocalling you without permission, there's a good chance it's a scam. At the very least, it's a company you don't want to do business with. Don't rely on your caller ID. Scammers can fake the name and number that shows up, making it look like a call is from a government agency like the IRS or a local number. That's called spoofing.
What should I do if I get an illegal robocall?
Report the call to the FTC at DoNotCall.gov. Report the number that received the call, the number on your caller ID, and any number you're told to call back. Also report the exact date and time of the call, if you know it. Knowing all of this information helps the FTC track down the scammers behind the call. Even if you think the number on your caller ID is fake, report it. The FTC analyzes report data and trends to identify illegal callers based on calling patterns.
The FTC takes the illegal callers' phone numbers you report and releases them to the public each business day. This helps phone companies and other partners that are working on call-blocking and call-labeling solutions. Your reports also help law enforcement identify the people behind illegal calls.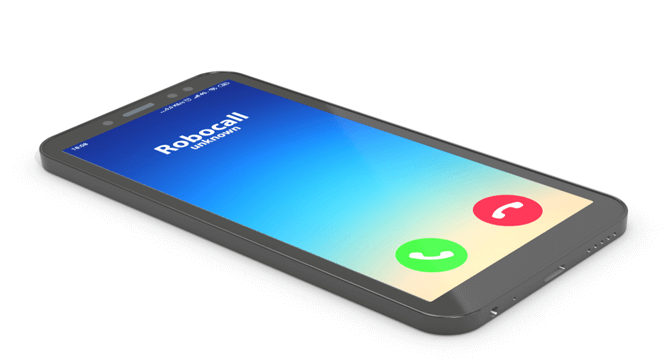 Robocalling Service
The Bulk Solutions Robocall Mitigation solution combines behavioral analytics, caller authentication and verification to help accurately identify robocalls, mitigation fraudulent robocalls, caller ID spoofers and call scammers.
If you already use our CNAM product there is no further integration needed. RoboCall Company Mitigation is an overlay service to our CNAM product!
Integrating with the Bulk Solutions API
After having integrated with our API, you can then query our system in order to return Caller ID information on incoming calls. You can additionally set up robocall mitigation to identify numbers that have been identified as spoofers, scammers and robots, choosing a label to display when these calls arrive to warn you.

We also provide a clear overview of your CNAM log, so you can keep track of all information in one easy-to-access location.
We support all telecommunication CNAM methods: HTTP/HTTPs, ENUM, SIP SUBSCRIBE/NOTIFY, SIP INVITE/3XX and API SOAP/XML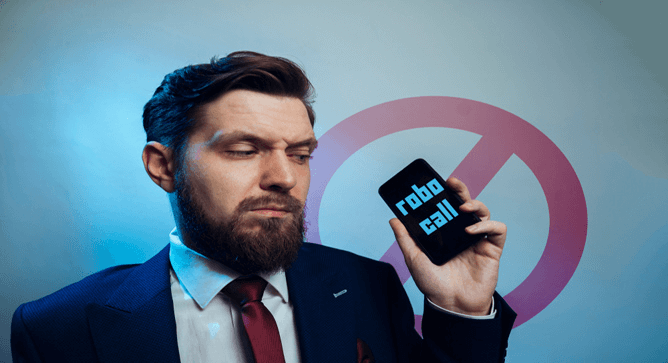 Please remember to keep Bulk Solutions in mind for your telecommunication needs where we value Quality and Reliability above all else.
<! --------------------------------------------------- END Text -->