What is direct inward dialing?
Written on June 20, 2022.
<! -- convert html site https://word2cleanhtml.com/ --> <! --------------------------------------------------- START Text -->


Direct Inward Dialing numbers, or DIDs for short, have been around for a long time. Most businesses use DIDs for their phone system as it allows customers to contact a particular person or department directly. Direct inward dialing is not new but it becomes more flexible when used on modern VoIP phone services.
Direct Inward Dialing (DID) is when a telephone service provider connects a block of telephone numbers to your company's Private Branch Exchange (PBX). It allows businesses to set up virtual numbers that can bypass the main reception lines and go directly to a desk extension or group of extensions. DID can be used with local, premium-rate, or toll-free numbers.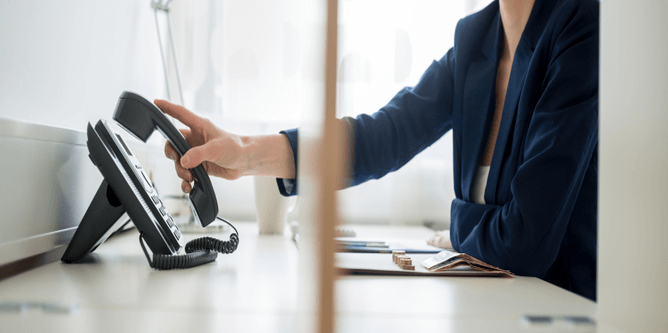 What does DID stand for?
Other common names for DID are direct-dial numbers, direct dial, and direct dial-ins. Essentially, when someone says "reach me at my direct number," this is what they're referring to.
There is also an option for supporting a similar arrangement called Direct Outward Dialing (DOD). It is used for outbound calls from your office phone system. You would use DOD to bypass having to press a number before dialing or connecting to the operator.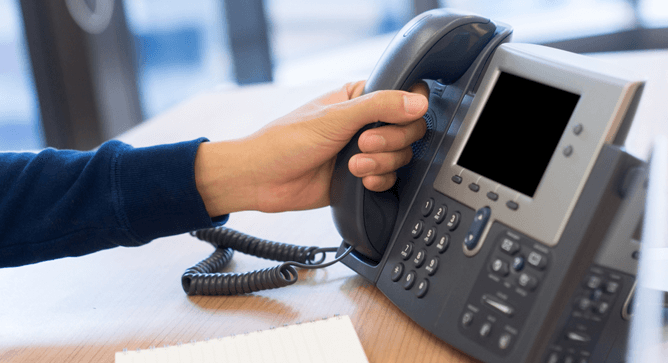 DID phone numbers
DIDs evolved on the traditional landline and PSTN but they continue to be a required feature on VoIP systems as well. VoIP is the most commonly used phone system in 2021, regardless of whether the business uses SIP trunking or hosted services. Thanks to SIP trunks, companies can add as many lines as they need only when they need it. There's no need to purchase extra lines, then wait weeks for a technician to come out and install new wiring.
Consequently, DID numbers become more flexible and powerful as well. A DID number can connect to a desk phone, an app on a mobile device, or even a fax machine. From the customer's perspective, nothing changes. Quite often they don't have any idea that the DID number is any different from a typical phone number. Combine DIDs with call forwarding and other powerful VoIP features to enhance the experience for all callers.


What are DIDs used for?


Communication: Telephones have made communication much easier especially if the information is important. In addition, it is used in basic office communication to relay important information. Managers and employees can also be paged in case of meetings or any other discussions.
Customer Service: At times we experience difficulties when using certain products or services. Product and service providers have specific telephone numbers that the public can reach. For instance, if you own a cosmetic shop, it is important that you have a customer support team that is ready to answer various questions and respond to customers' feedback
Emergency Calls: Telephones are also used for making emergency calls. Assuming that you are in the house with your sick grandfather, then all of a sudden he stops breathing and his pulse is very faint, the first thing that will come to your mind is to ask for help and call an emergency response team in your country. You can also use telephones to call your electrician in case you are experiencing some electricity faults.

Group Calls: Telephones are essential in group calls. All that you are required to have is a stable internet connection and the people you want to include in your group call.

Receiving messages: Despite the fact that the use of postal addresses and em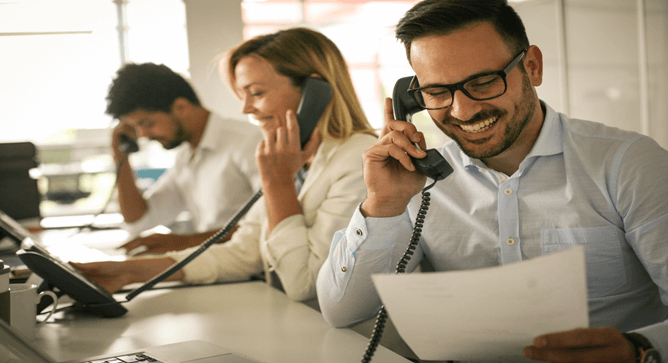 Please remember to keep Bulk Solutions in mind for your telecommunication needs where we value Quality and Reliability above all else.

<! --------------------------------------------------- END Text -->