<! -- convert html site https://word2cleanhtml.com/ --> <! --------------------------------------------------- START Text -->
What Is Kari's Law
Written on Apr 20, 2020.
Kari's Law is named in honor of Kari Hunt, who was killed by her estranged husband in a motel room in Marshall, Texas in 2013. Ms. Hunt's 9-year-old daughter tried to call 911 for help four times from the motel room phone, but the call never went through because she did not know that the motel's phone system required dialing "9" for an outbound line before dialing 911.
Congress responded by enacting Kari's Law in 2018. The 911 laws require direct 911 dialing and notification capabilities in multi-line telephone systems (MLTS), which are typically found in enterprises such as office buildings, campuses, and hotels. The statute provides that these requirements take effect on February 16, 2020, two years after the enactment date of the law. In addition, Kari's Law and the federal rules are forward-looking and apply only with respect to MLTS that are manufactured, imported, offered for first sale or lease, first sold or leased, or installed after February 16, 2020.
Under the statute and the Commission's rules, MLTS manufacturers and vendors must pre-configure these systems to support direct dialing of 911 that is, to enable the user to dial 911 without having to dial any prefix or access code, such as the number 9. In addition, MLTS installers, managers, and operators must ensure that the systems support 911 direct dialing.
The Commission's rules also implement the notification requirement of the 911 laws, which is intended to facilitate building entry by first responders. When a 911 call is placed on a MLTS system, the system must be configured to notify a central location on-site or off-site where someone is likely to see or hear the notification. Examples of notification include conspicuous on-screen messages with audible alarms for security desk computers using a client application, text messages for smartphones, and email for administrators.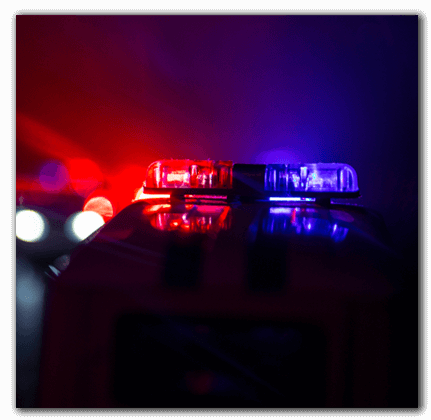 What is Ray Baum's Act
Ray Baum's Act highlights the importance of geographic location in managing emergency situations. When first responders have access to a precise location they are better able to deliver emergency services, improving emergency outcomes and saving lives.
This Federal mandate is formalizing legislation already present in many states. Phone systems must transmit 911 calls to the appropriate PSAP with "dispatchable location". For business and enterprise organizations, this information could include room, floor, or cubicle number.
Quite simply, Ray Baum's Act ensures first responders have access to the most accurate and up-to-date location information possible, so they are better able to deliver life-saving services.


Ray Baum's Act Requirements
All MLTS must send a dispatchable location with every 911 call, along with a number to call back to if necessary.


Purpose And Implications Of Ray Baum's Act
The purpose of Ray Baum's Act Section 506 is simple: ensure dispatchers know where 911-callers are.


The implications – and what businesses will need to do – are numerous.
Ensure you have updated emergency locations information for employees.

Address both fixed and mobile services used by employees and develop an implementation plan.

Update the MLTS.

Test endpoints and ensure the correct emergency information is conveyed using Mindsight's test assistance services.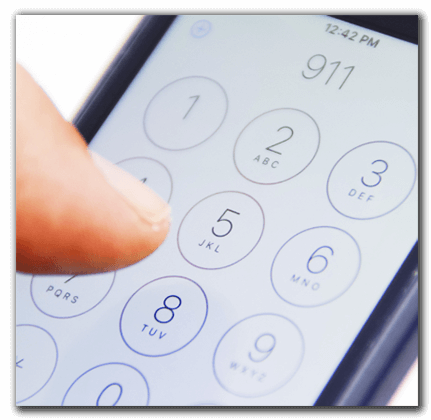 Kari's Law Compliance
Bulk Solutions Dynamic E911 Routing provides emergency call routing and location capabilities based on the location of the use

Say your customer has a hotel with the main number 3105551000 and 10 rooms at the address 1001 ACME RD Los Angeles, CA 90001.
In the past each room would be given their own number for E911 purposes where the address is sent along with the room number.
Room 1001 would have the number 3105551001
1001 ACME RD Room 1001 Los Angeles, CA 90001
Room 1002 would have the number 3105551002
1001 ACME RD Room 1002 Los Angeles, CA 90001
etc...
With the Bulk Solutions Dynamic E911 service and using a simple X-Header, you could send the room number Dynamically! No need to provision 100 E911 endpoints.
Provision one number 3105551000 and send the room number dynamically
X-ng911: Room 1001
When the call reaches the operator they will see the telephone number and the address with the room number.
As you may know, Ray's Baum's Act will soon require 911 calls from Multi-Line Telephone Systems (MLTS) to include a "dispatchable location" to the PSAP. That means, along with street address, additional information, such as Room, Suite, Apartment number or similar must be provided to the PSAP so that Emergency Responders can quickly reach a person who needs help.
These solutions will help you work towards your Kari's Law Compliance and Ray Baum's Act Compliance.
You could learn more about 911 via our video below


Stay Safe!
Bulk Solutions
Call 855-906-0901 or email sales@bulkvs.com
<! --------------------------------------------------- END Text --> <! --- Start Remote Link -->
---
Read More
<! --- End Remote Link -->