Difference Between Next Gen 911 vs E911
Written on Nov 15, 2021.
<! -- convert html site https://word2cleanhtml.com/ --><! --------------------------------------------------- START Text -->
What is NG911?

Next Generation 911 (abbreviated NG911) refers to an initiative aimed at updating the 911 service infrastructure in the United States and Canada to improve public emergency communications services in a growing wireless mobile society. The initiative also envisions additional types of emergency communications and data transfer. This NG911 infrastructure is intended to replace the current services over time. When was 911 created, the National Emergency Number Association (NENA) first identified the need for NG911 in 2000, and started development actions in 2003, and is nearing full definition and standards for NG911. Since 2006, the US Department of Transportation (DOT) in the United States and the Canadian Radio-television and Telecommunications Commission (CRTC) in Canada have been leading their respective initiatives, which include research and development projects aimed at advancing NG911..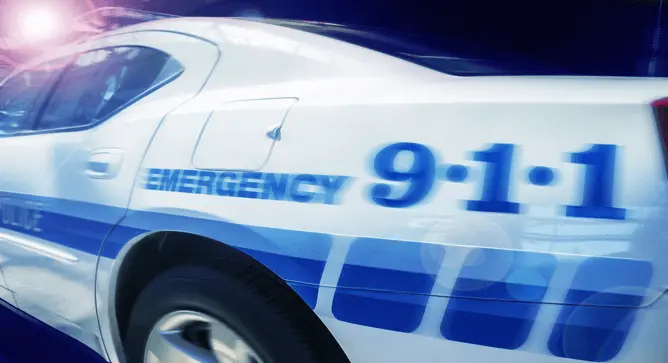 Today's 911 vs. Next Generation 911

In today's 911 environment, the public can primarily make only emergency voice calls and Teletype calls (by deaf or hearing impaired persons). Only minimal data is delivered with these calls, such as automatic number identification, subscriber name and Automatic Location Identification, when available.
In the Next Generation 911 environment, the public will be able to make voice, text, or video emergency "calls" from any communications device via Internet Protocol-based networks. The PSAP of the future will also be able to receive data from personal safety devices such as Advanced Automatic Collision Notification systems, medical alert systems, and sensors of various types. The new infrastructure envisioned by the NG911 project will support national internetworking of 911 services, as well as transfer of emergency calls to other PSAPs—including any accompanying data. In addition, the PSAP will be able to issue emergency alerts to wireless devices in an area via voice or text message, and to highway alert systems.[14]
Example scenarios
Deaf and hard of hearing people in the U.S. today sometimes use telecommunications devices for the deaf (TTYs or TDDs) or interpreting services to contact 911. Many deaf people use text messaging and instant messages to communicate with others, but unfortunately, today's 911 is not equipped to accept these media. This under-serviced demographic accounts for approximately 10% of the general population in Canada and the US.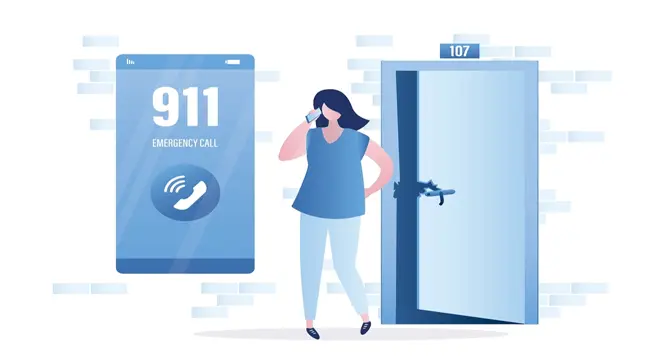 What is Bulk Solutions Offering in regards to NG911 today?
Instead of reserving an E911 number per location (ex: Room or Suite number) with current NG911 we allow you to send the office number, suite number, apartment number at the time of the call.
Step1:
Login to the portal and click on E911 -> Add Endpoint
Input your Number, Name and address information. For the Suite/Floor/Other section please use ng911. "ng911" informs our systems to use your dynamic information in the X-Header
NOTE: If your endpoint already exists please update the Suite/Floor/Other to reflect ng911
Login to the portal -> E911 -> Manage Endpoints -> click on the number in question

Step2:
In your softswitch or PBX you will need to include an X-Header in your INVITE. This X-Header will be dynamically routed to the E911 dispatch center if ng911 is used for the Suite/Floor/Other field in our portal.
In this example "Room 1234" is used.
X-ng911: Room 1234
INVITE sip:922@sip.bulkvs.com:5060 SIP/2.0.
Via: SIP/2.0/UDP 192.168.1.164:5060;branch=z9hG4bK18af5e29;rport.
Max-Forwards: 70.
From: "Office 1" <sip:3109060905@192.168.1.164>;tag=as3c915107.
To: <sip:922@sip.bulkvs.com:5060>.
Contact: <sip:3109060905@192.168.1.164:5060>.
Call-ID: 4a6c002f2adc0650718d2aef2a78765c@192.168.1.164:5060.
CSeq: 102 INVITE.
Date: Tue, 10 Nov 2020 21:22:47 GMT.
Allow: INVITE, ACK, CANCEL, OPTIONS, BYE, REFER, SUBSCRIBE, NOTIFY, INFO, PUBLISH.
Supported: replaces, timer.
X-ng911: Room 1234.
Content-Type: application/sdp.
Content-Length: 307.
Step3:
Dial 922 or 933
If successfully configured, our system will play back your address including the X-NG911 information you passed along in the X-header.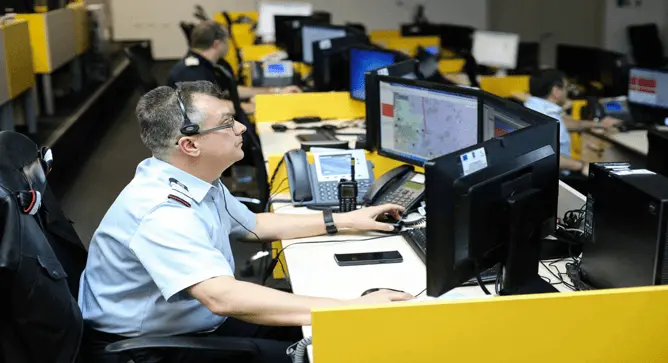 Please remember to keep Bulk Solutions in mind for your telecommunication needs where we value Quality and Reliability above all else.
<! --------------------------------------------------- END Text --><! --- Start Remote Link -->
---
Read More
<! --- End Remote Link -->